Here's your opportunity to guarantee you'll receive a copy of our July-August 2022, 80th Anniversary Collector's Edition. This is a limited-edition, high-quality issue with 84 pages, perfect-bound, thicker body paper, luxurious glossy finish, and featuring our first "Clean Collector's Cover" produced in our full-size magazine collection (no UPC or address label box on cover).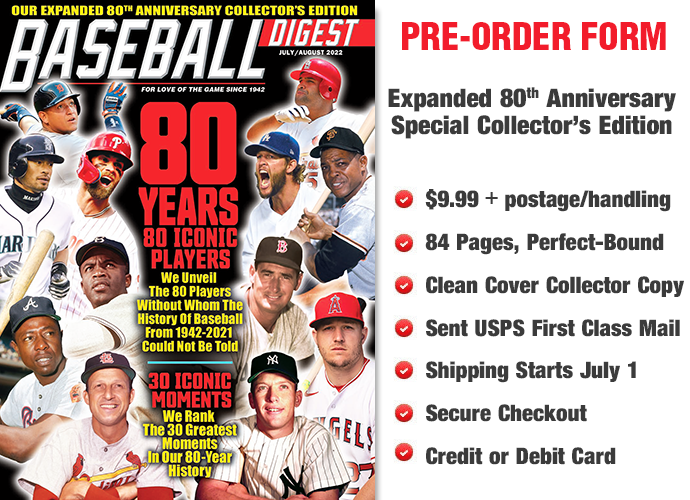 Pre-Order sales will receive our "Clean Cover" issue.
$9.99 on newsstand with a UPC box on cover.
Subscriber's will receive "Easy-Peel" address labels allowing a "Clean Cover"
Customer Service can be reached at https://baseballdigest.com/contact
Baseball Digest publishes bi-monthly.
Orders are plus sales tax where applicable.
Use of this site constitutes acceptance of our User Agreement, Privacy, and Refund policies.
Copyright © 2022 Baseball Digest. All rights reserved.